***COMPOST BIN IS OPEN***
Residents of Lawrence Twp. are permitted to bring grass clippings, leaves and light brush less than 4 feet in length for disposal when the compost is open. No commercial yard waste will be accepted.
Hours of operation are seven days a week, dawn to dusk.
---
Welcome to the official website of Lawrence Township.
Lawrence Township is located in the upper portion of Tuscarawas County and includes the incorporated villages of Bolivar and Zoar.
Meetings
The Lawrence Township Board of Trustees meetings are held twice a month on the second and last Thursday of each month.

These meetings start at 7:00 pm and are held at the Township office located at 10867 Industrial Parkway NW, Bolivar, Ohio 44612.
Mailing address:  P.O. Box 190 Bolivar, OH  44612
Contact Lawrence Township at 330-874-2731  (Fax 330-874-2992)
Regular office hours are Monday, Wednesday and Friday 9:00am – 2:00 pm
---
Donations of Trees for Walking Trail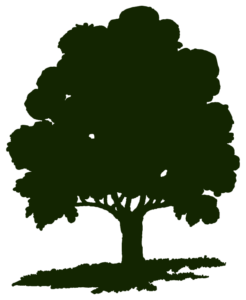 Lawrence Township is accepting tree donations along the walking trail.
You may contact a nursery of your choice. You will select a tree from the list below and purchase the tree making sure that the nursery will also be planting the tree. The nursery will contact Lawrence Township and be provided a location acceptable for the tree to be planted.
Lawrence Township will not purchase the tree on your behalf or plant the tree. We will only provide the acceptable location for the tree to be planted. Lawrence Township is not responsible for the life of the tree.
List of acceptable trees:
SMALL TREES: Improved flowering crabapples; Redbud; Winterking Hawthorn; Paperbark Maple; Serviceberry; Japanese Tree Lilac
MEDIUM TREES: Red Maple Cultivars including Pacific Sunset, Red Pointe, Crimson King Norway Maple, Zelkova, European Hornbeam.
LARGE TREES: Red Oak, Sugar Maple, Gingko; Honeylocust, Hybrid Elm, Kentucky Coffeetree.
Download a printable list by clicking this link. Walking_Trail_Tree_Donation.
---