Electric and Natural Gas Aggregation Programs
APRIL 2022: Update Volunteer Energy has been our supplier for electric and natural gas under the Lawrence Township Energy Aggregation Program, however, due to financial difficulties, Volunteer Energy Services Inc. filed bankruptcy and all agreements have been cancelled. All existing customers are being returned to our local utilities, AEP and Columbia Gas and there will be no interruption in service. AEP and Columbia Gas are mailing customers affected to advise them of this change. Our energy broker Trebel will seek competitive rates from alternate suppliers when the market is favorable. If you have additional questions, please contact Trebel LLC at 1-877-861-2772 M-F 9-5pm.
---
Electric Aggregation Program
Dear Lawrence Township Resident or Small Business Owner:
Lawrence Township has selected Volunteer Energy Services, Inc. of Pickerington, OH as the next supplier of electricity to participants in its Electric Aggregation Program for its next term.  You will continue to participate in the Lawrence Township Aggregation Program with Volunteer Energy as your supplier, unless you notify Volunteer Energy that you no longer wish to participate.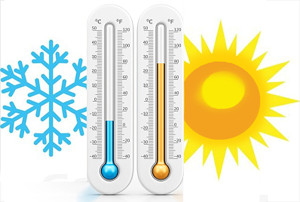 Under governmental aggregation, the Lawrence Township Trustees act on behalf of electric consumers in the community to negotiate an electric supply contract with an eligible provider.  Both the Township and Volunteer Energy have to be certified by the Public Utilities Commission of Ohio.  The Township Trustees passed an ordinance to adopt the program after the Township voters approved its implementation on May 6, 2014.  The aggregation program for Lawrence Township will begin within one to two billing periods following your inclusion as a participant in the Township's program and will continue through your November 2021 billing cycle.
Under this aggregation program, eligible residents and businesses in the Township will pay a price of $0.04599 cents per kWh through the December 2023 billing cycle.  There is no cost to enroll and you will not be charged a switching fee.  Volunteer Energy's price applies to the generation portion of your bill.  If you are ever unhappy with your service or rate from Volunteer Energy, you may cancel free of charge at any time and return to AEP at a rate and terms that may or may not be the same as what other AEP customers pay.
Under this aggregation, AEP will continue to maintain the wires system that delivers power to your home or business.  You will still contact AEP regarding loss of power service or for any other concerns or issues having to do with your electric service.  You will continue to receive a single bill from AEP for your electric service with our Volunteer Energy rate included.
If you are not with Lawrence Township aggregate program with Volunteer Energy or AEP and you are in a program that is ending, you may call Volunteer Energy  at 1-800-977-8374 weekdays to be added to the aggregate program.  You may also call Trebell LLC at 1-877-861-2772, Lawrence Township Aggregate Program consultants.
Natural Gas Aggregation Program
The Township has chosen Volunteer Energy Services, Inc. (VESI), an Ohio based corporation, to provide you with natural gas through the April 2022 billing cycle. VESI has offered to provide natural gas to Aggregation Members at a monthly rate of $0.1664 per Ccf plus the monthly NYMNEX Price for the delivery month. In addition, there are no early termination penalties if you decide to leave this offer.
For billing, reporting natural gas outages, or to have budgeted billing please call Columbia Gas at 1-800-344-4077. To join the aggregation program you can reach Volunteer Energy Services, Inc. at 1-800-977-8374.
Questions regarding the aggregation program, how to join the program or any questions, regarding your specific existing energy services can be directed toward the Townships consultant Scott Belcastro of Trebel, LLC at 1-877-861-2772.