Elected Officials
Lawrence Township is a political subdivision of the State of Ohio. It has powers granted to it by the state legislature and performs the functions as directed by the state. The township is governed by three elected Trustees and a Clerk who serve four-year terms.
The trustees have their regularly scheduled meetings on the second and last Thursdays of the month at 7:00 p.m.  Meetings are held at the township hall located in the Lawrence Township Industrial Park, 10867 Industrial Park Road.
Performing the same tasks as the mayor or the county commissioners, the trustees'  job description also includes: managing the cemetery, enforcing zoning (by which Lawrence Township has a Zoning Inspector, Zoning Commission and a Zoning Board of Appeals made up of five (5) appointed citizens), employing and supervising a Road Superintendent, overseeing employees to maintain the roads, providing for the fire and EMS protection, and employing law enforcement officials to handle the upholding of the law for the residents of Lawrence Township.
TRUSTEES
Donald J. Ackerman
Trustee Chairman   9974 Towpath Road, Bolivar, Ohio 330-874-2128
ackermanconst4@cs.com
  Term expires 12/31/2025        
Matthew Scott Ritterbeck
Trustee   330-440-1835
matt@lawrencetownship.org
  Term expires 12/31/2023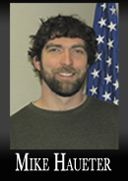 Mike Haueter
Trustee   330-204-9753
mike.haueter@lawrencetownship.org
  Term expires 12/31/2025      
Lawrence Township's Fiscal Officer administers the tax money collected from the citizens of the township, and must meet the rigid standards as set up by the state legislature and the State of Ohio's Auditor's Office.
Ann Ackerman
Fiscal Officer 330-874-2731
fiscalofficer@lawrencetownship.org
  Term expires 3/31/2024