Electric and Natural Gas Aggregation Programs
APRIL 2023 UPDATE: To minimize the impact of higher energy costs, the elected officials of Lawrence Township proactively engaged Archer Energy to offer a community wide aggregation program enabling bulk purchasing power for residents. Beginning June 2023, Archer Energy will be able to serve your home or business at a fixed rate of $0.0849 per kwh. This electricity aggregation program will provide savings immediately and protect your home or business from volatility in the energy markets through May 2024.
Lawrence Twp residents are automatically enrolled in this program unless you decide to opt-out, which you may do at any time without penalty. All residents should have received a letter in the mail during the last week of March, 2023.
We are confident this is the right choice for your home or business. However if you decide not to take part in the community aggregation program, you may use one of the following options by April 10, 2023:
Mail: Return the form in your letter to the address indicated
Phone: Call Archer Energy Toll Free at 844-795-7491 M-F 9am – 5pm
Internet: Visit www.archerenergy.com/Lawrencetownshipelectric
The Township does not collect any fee for this program. All residents are welcome to attend any trustee meeting or call the office for clarification.
---
Electric Aggregation Program
Dear Lawrence Township Resident or Small Business Owner: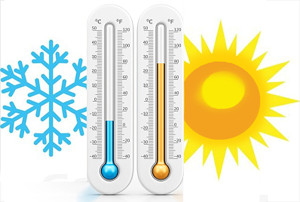 Under governmental aggregation, the Lawrence Township Trustees act on behalf of electric consumers in the community to negotiate an electric supply contract with an eligible provider.  Both the Township and the energy service have to be certified by the Public Utilities Commission of Ohio.  The Township Trustees passed an ordinance to adopt the program after the Township voters approved its implementation on May 6, 2014.  The aggregation program for Lawrence Township will begin within one to two billing periods following your inclusion as a participant in the Township's program.
There is no cost to enroll and you will not be charged a switching fee. Archer Energy's price applies to the generation portion of your bill.  If you are ever unhappy with your service or rate from the energy service, you may cancel free of charge at any time and return to AEP at a rate and terms that may or may not be the same as what other AEP customers pay.
Under this aggregation, AEP will continue to maintain the wires system that delivers power to your home or business.  You will still contact AEP regarding loss of power service or for any other concerns or issues having to do with your electric service.  You will continue to receive a single bill from AEP for your electric service with our aggregation rate included.
If you are not with Lawrence Township aggregate program or AEP and you are in a program that is ending, you may call Archer Energy toll free at 844-795-7491.
Natural Gas Aggregation Program
The Township currently does not have a natural gas aggregation program in place.
For billing, reporting natural gas outages, or to have budgeted billing please call Columbia Gas at 1-800-344-4077.
Questions regarding the aggregation program, how to join the program or any questions, regarding your specific existing energy services can be directed toward the Township's consultant Joe Garrett of Trebel, LLC at 1-877-861-2772.